It's almost mid month February but you can still get the latest FREE Xbox Games with Gold on Xbox Live.
Each month Xbox Games with Gold offers 4 FREE games!  If you're worried about filling up your precious hard drive space just remember that you can download them and activate them on your account, then remove them till later.  If you have been a subscriber since June 2013 on Xbox 360 you have had the chance to acquire 69 FREE GAMES!  Xbox One owners since June 2014 are now getting their 32nd FREE GAME this month.  Keep in mind if you don't yet have an Xbox One you can still get the Xbox One FREE games from your Xbox 360.  So what are you getting this month?
On Xbox One, Xbox Live Gold members can download Hand of Fate ($19.99 ERP) for free during the month of February. Styx: Master of Shadows ($29.99 ERP) will be available as a free download from February 16th to March 15th.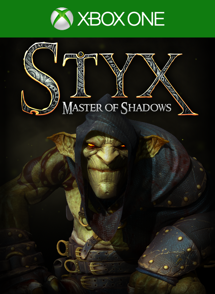 On Xbox 360, starting Monday, 01 February, Sacred Citadel ($9.99 ERP) will be free for Xbox Live Gold members through February 15th. Then on February 16th, Xbox Live Gold Members can download Gears of War 2 ($19.99 ERP) for free through February 29th.
While I haven't yet tried Hand of Fate on Xbox One I did play Sacred Citadel on the Xbox 360.  Actually I played Sacred Citadel on Xbox One through backwards compatibility and it has been a surprisingly fun game and I look forward to playing more!  Gears of War fans now have been able to acquire ALL the Gears of War games FREE through Games with Gold with this months release of Gears of War 2, bonus because they are all available via backwards compatibility.
Keep in mind that all Xbox Games with Gold on Xbox 360 since November are available through backwards compatibility on Xbox One as will all future Games with Gold.
If you're an Xbox Gold Member make sure to get the most out of your subscription every month with up to 4 Free games a month.  Xbox One games are yours as long as you keep your Gold membership active but Xbox 360 games are yours to keep even if you cancel your Gold membership, but really for $60 a year there's no better value anywhere.
Let me know your thoughts on this months Xbox Games with Gold in the comments below!